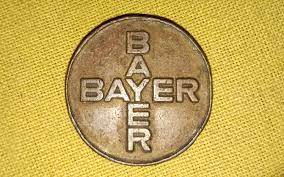 Bayer is enabling farmers around the world to harness data and accomplish more with their agriculture practices.
Bayer has
brought a video
to show how its tools can benefit farmers.
About Bayer
Bayer is a global giant with core competencies in the life science fields of nutrition and health care.
The company's services and products are designed to help farmers thrive by supporting their efforts to master the major significant challenges presented by a growing and aging global population.
Committed to drive sustainable development and generate a positive impact with its businesses, Bayer aims to increase its earning power and create value for stakeholders through growth and innovation.
The Bayer brand stands for trust, reliability and quality throughout the world.
In fiscal 2020, the Group employed around 100,000 people and reported sales of 41.4 billion euros. R&D expenses before EBITDA amounted to 4.9 billion euros.