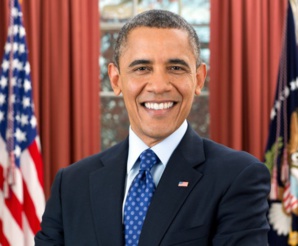 On the occasion of the White House Demo Day, U.S President Barack Obama referenced Xerox for its long established norm of diversity in its work place and has renewed calls to increase the ranks of women and minorities in management, in what has been termed as the "Wilson Rule".
Just as the "Rooney Rule" brought in increased in diversity in NFL's head coaching position, the "Wilson Rule," which has been named after Xerox's first CEO, Joseph Wilson, aims to drive diverse representation at all levels of management throughout Xerox.
The Wilson Rule will require that minorities and women are among the final pool of qualified candidates for every open management position in the U.S. Further, women will also need to be among the finalists outside the U.S.
"Xerox has a long history of promoting
diversity
in its ranks. Because of the leadership over a half-century ago of one man – Joseph C. Wilson, the first CEO of Xerox and a champion of equal opportunity – diversity became part of our value system – part of our DNA. Today, we have one of the most diverse workforces in the world. Through that diversity of backgrounds and perspectives, we gain the benefit of different ways of looking at our business, leading to innovative breakthroughs for our customers and more engaging work for our people," said
Ursula Burns
, Xerox chairman and chief executive officer.
"Our
leadership team
is representative of Xerox's commitment to selecting the best candidates based on skills, knowledge and achievement. The 'Wilson Rule' will ensure this practice continues throughout our company," added Damika Arnold, Xerox Global Diversity and Inclusion Leader.
Interestingly, of the 35 companies who got to participate in the White House Demo Day, an event hosted by Barack Obama himself, Xerox was amongst them celebrating the important role that entrepreneurship plays in America's economy.
Unlike a Demo Day, in the private-sector, wherein startups and entrepreneurs pitch their ideas in order to garner funds, innovators from across the country "demoed" their individual stories.
The Demo Day event goes to show why it is critical to engage more entrepreneurs, coming from all walks of life, a chance to turn their ideas into valued products and services. The Demo Day also included new announcements, such as the "Wilson Rule," that goes to support inclusive entrepreneurship.
About Xerox
Xerox
is a global company that helps organizations transform the way in which they manage their business processes. Xerox accomplishes this goal by creating global
business process services
, newer hardware and software technologies,
printing equipment
and document management services.
Headquartered in Norwalk, Connecticut, United States, Xerox has an employee strength of 130,000 and does business in more than 180 countries around the globe.
Source(s): BusinessWire.com