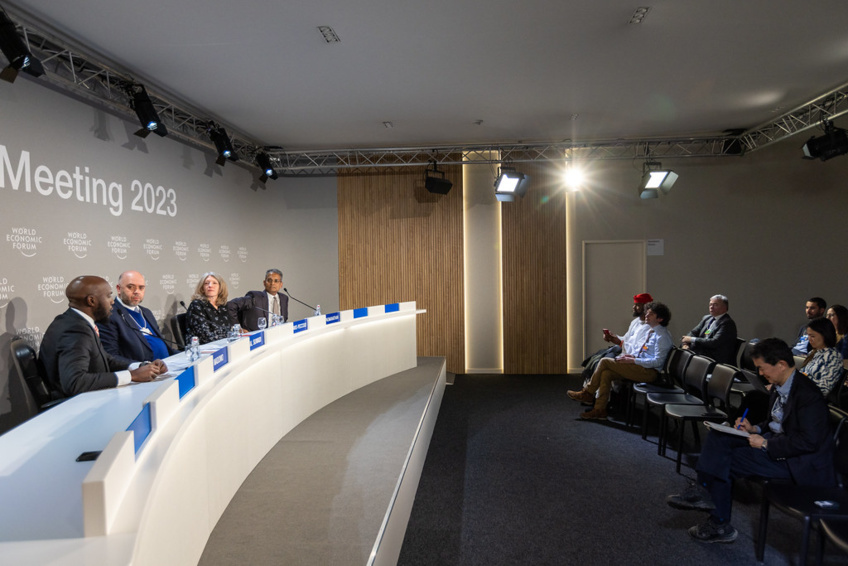 What is our position in the fight against climate change? What role does food and agriculture play in the climate debate? What should we make of the recent United Nations Climate Change Conference (COP27) in Egypt, and what needs to happen before COP28?

In a new episode of "Headlines of the Future," Ertharin Cousin, former Executive Director of the United Nations World Food Program, and Matthias Berninger, Head of Public Affairs, Science, and Sustainability at Bayer, discuss these issues. Join them inside COP27 conference rooms for on-the-ground discussions with high-level climate experts from WWF, World Resources Institute, Nature Conservancy, and World Business Council for Sustainable Development.

Ertharin Cousin is a member of Bayer AG's Supervisory Board and an internationally recognized expert in nutrition and agriculture. She was the executive director of the United Nations World Food Program in Rome from 2012 to 2017, and she is now a Distinguished Fellow at the Chicago Council on Global Affairs, a think tank focused on global food security and nutrition, urbanization, energy, and water supply.

Cousin is also a Visiting Scholar at Stanford University's Freeman Spogli Institute for International Studies, Center for Food Security, and Bayer's Global Head of Public Affairs, Science, and Sustainability, Matthias Berninger.

He has strengthened Bayer's global public affairs practise and is leading the development of a cohesive global sustainability strategy, which will be released in December 2019. Over the course of his career, Matthias has seen many sides of the food and agriculture space: in the public sector, he was a vice minister in Germany's Green Party; and in the private sector, he previously worked on health and nutrition strategy at Mars.

"Compared to previous years, the most glaring difference was the fact that agriculture and food security were even on the agenda of COP27."

Ertharin Cousin, Supervisory Board of Bayer AG

"If we create a food system that reduces carbon emissions, that removes carbon out of the atmosphere, and if we make this food system resilient, we actually have not a problem, but an engine to solve the climate problem."