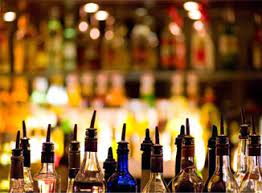 Bacardi, a family-owned spirits company, is launching its largest-ever Shake Your Future edition this week, offering 50 unemployed young adults in Italy a life-changing opportunity to train as a professional bartender.

In its third year, more than 90% of Bacardi program graduates in Italy are now working in the hospitality industry. Shake Your Future is launching in Naples for the first time as the bartender training program resumes in Milan, Turin, and Rome.

"We are so proud of everything we have already achieved with Shake Your Future in Italy. We take our commitment to doing the right thing seriously, so now we go further, expanding our program to help transform the lives of more young adults than ever before," said Stephane Cluzet, Bacardi's Country Manager Italy.

Participants in the 10-week Shake Your Future program learn the art of bartending and cocktail-making while gaining valuable work experience in some of the industry's most prestigious bars and restaurants. Graduates are awarded an internationally recognized diploma as well as permanent employment opportunities in the sector, allowing them to transform their lives and build a brighter future.

"We couldn't do it without the support of our partners in the bar industry who offer valuable work experience for our students, and we love to give back by introducing talented new bartenders for the future. This is a truly win-win program, and as a family-owned company, it is one that is very close to our hearts. Launching our students onto successful career paths and opening the doors to a brand new world of mixology is incredibly rewarding," said Stephane.

Shake Your Future will be held annually in each city where it is launched, with an ever-growing number of bar and restaurant partners pledging their support and providing the trainees with the crucial experience they need to change their lives.

One such supporter is Giuliana Giancano, owner of Pout Pourri Vintage Cafè, Turin who began offering Shake Your Future students work experience placements last year.

"It's fantastic to participate in an initiative that gives a concrete opportunity to those who need a helping hand and a first step on the ladder to becoming professional bartenders. Mixology in Italy is seeing a lot of interest, and it's wonderful to see the Shake Your Future students share that interest and enthusiasm. If there is interest there is growth, if there is growth there is interest," said Giancano.

Another exciting collaboration for this year's program is with Alex Frezza, founder of L'Antiquario cocktail bar in Naples, which has been named one of the World's 50 Best Bars. Alex will serve as an inspiring mentor for the Shake Your Future class of 2022, hosting masterclasses and making one-on-one connections with the students as they embark on their exciting career journey as a successful, well-known figure in the Italian cocktail scene.

In the last six months, Bacardi has successfully launched its Shake Your Future program in South Africa and India. With more launches planned in the coming months, the company has set a lofty goal of bringing 10,000 new bartenders into the industry by 2030.

Bacardi invests in Good Spirited ESG initiatives that set goals for a brighter future for all, with a focus on doing the right thing by its consumers, employees, business partners, communities in which it operates, and the environment. More information can be found at www.bacardilimited.com/good-spirited.