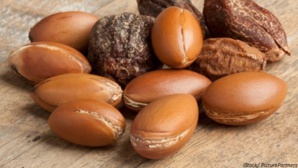 Dailycsr.com – 18 January 2016 – On the tenth anniversary of "BASF's Argan Programme", the statistic data demonstrate that the said initiative is reaching out to the rural sector of Morocco, whereby as many as thousand women are benefitting from it.
The argan initiative taken up by BASF was an attempt to conduct a study on the tree, whereby evaluating "the commercial possibilities" of the by-products and the oil of argan fruits, besides bringing in diversity in co-operative revenue. Moreover, the said project also fostered the preservation of the "argan forest" among the local inhabitants.
In order to carry on the project, BASF entered into a partnership with Targanine. The latter is an organisation located in the region of Agadir for processing six oils in a co-operative scale.
The argan project of BASF supplies argan oil and its by-products to the chemical giant of Germany, whereby the transaction is covered under the conditions of fair trade. Likewise, the prices are determined at a premium rate and are non-negotiable. Moreover, the payments are made in advance, while fifty percent of the same "paid for oil cakes and pulp" goes to the "social funds within the cooperatives".
According to BASF, the fund thus collected has been used to create various social schemes including "literacy programmes and health related initiatives". Within a span of ten years, the argan oil production initiative saw an increment of members almost six times more which resulted in an increased turnover of "875 percent".
At present, nearing thousands of rural women are employed under BASF's argan initiative and involved in marketing sixteen different products that cover "by-products, botanical and essential oils, and bee products".
In fact, BASF informs that from the year of 2005, the programme has commercialised "three ingredients":
"...an organic and fair-trade certified oil (Lipofructyl Argan), a skin-tightening protein extract from oil cakes (Argatensy), an anti-aging extract from the leaves of the argan tree that protects the skin from environmental factors (Arganyl) and most recently, Argassential".
References:
http://www.ethicalperformance.com/