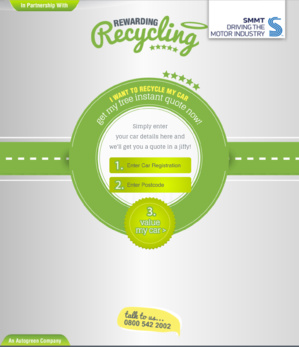 Dailycsr.com – 11 February 2016 – The automotive industry of Britain has made a commitment of giving a helping hand to thousands of its customers in recycling their "old vehicles with a free take-back service". The said service has been designed keeping in mind the fact that the owners who own a brand that is no longer sold in the United Kingdom.
As per the guidance of "End of Life Vehicles Directive", the vans weighing up to "3.5-tonnes" and cars need to be disposed of in environment friendly manner once they exhaust their life spans. Nevertheless, despite the free service provided by the British motor manufacturers, some owners may face difficulties in case there is no existing parent company of the respective brand. In such cases, the respective vehicle is termed as "an 'orphan vehicle'".
At present, there are almost "700,000" such vehicles across the United Kingdom. Likewise, the "Society of Motor Manufacturers and Traders", in short SMMT, has shouldered the responsibility of recycling these type of vehicles, whereby the SMMT has entered into a paertnership with Autogreen, a "recycling company", in an attempt to make sure that all unclaimed cars and vans can be disposed of and recycled responsibly" while the customers won't have to bear any cost.
The owner of orphan vehicles who are from "remote areas" can specially benefit from the said scheme, as for them transporting the vehicle to a recycling point can be of concern. However, as per the commitments made by Autogreen, orphan vehicles will be collected by it from all over the country. This way, it will ensure that all the vehicles are disposed in a "safe" and environment friendly manner with no cost attaching to the owners.
Moreover SMMT reports that:
"...cars are already one of the most efficiently recycled consumer products, with manufacturers now tasked with recycling and recovering at least 95% of old vehicles".
While the Chief Executive of SMMT, Mike Hawes adds:
"This new partnership is further evidence of just how seriously UK vehicle manufacturers take their environmental responsibilities. The industry has a strong record, not just on recycling, but on emissions, energy and water usage reduction as a result of huge investments into innovative technologies, production processes and facilities.
"Thanks to this latest initiative, every motorist in Britain can now be assured that when their vehicle reaches the end of its life it will be disposed of in a way that is not just ecologically sound, but cost-free – no matter where they live."
References:
http://www.ethicalperformance.com/