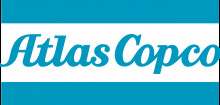 Dailycsr.com – 17 October 2016 – Atlas Copco has been steady on their attempts of reducing their "environmental footprints" of business and products alike, whereby the company feels the need to "target environmental aspects" in the initial developmental stages of the product.
As a result, the company focuses on "Eco design concept". Talking about Atlas Copco's Eco design's initiative, the "Global SHEQ Manager" at the company, Anna Sjören, added:
"A key initiative in our sustainability plan is the Eco design concept aiming at setting relevant environmental targets in each product development project and highlighting Eco design achievements to our customers to raise environmental awareness and add value for our customers".
Eco design is a method for Atlas Copco to support their customer base in an endeavour of "reducing environmental impact and cost", whereby turning towards "products and solutions" that are energy efficient in nature. Atlas Copco is no stranger to Eco designing and taking the "environmental aspects" into consideration in the development of a product.
The company's history is a testimony to its effort in "developing modular tools" that shows respect for "materials and natural resources" involved in the manufacturing process of its products. It strives to "maximize the functionality of the product while optimizing the energy consumption to ensure minimized environmental impact".
Click here to learn about eco design for industrial tools. This is sustainable productivity in practice.
To find out more about Atlas Copco, kindly visit:
www.atlascopcogroup.com
.
References:
ethicalperformance.com