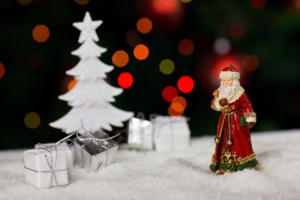 Dailycsr.com – 29 November 2016 – With Christmas celebrations closing in, workers need to also become aware of best safety practices for "knives and blade changing". As a result Arco urges business to celebrate a safer Christmas.
During Christmas time, firms often require "temporary staff" strength to cope with the festive bustle and activities. This is the time that the employers need to pay special attention to their untrained work-force for ensuring their safety when they use "sharp instruments".
Keeping this safety issue in mind, Arco has a "new range of ceramic safety knives" to offer which, as per HSE, are "safer than the traditional steel counterpart". The new safety knives range consists of six items of "Slice Ceramic bladed" knives which pose less injury risk. The said blades are sharpened by hand and can safely be handled.
According to HSE:
"They (new range of Arco's safety knives) boast a wide range of other benefits such as being rust-proof, non-conductive and spark-proof, and do not need separate sharps disposal.
"They are ideal for use within retail, logistics, manufacturing and warehousing industries."
References:
www.healthandsafetyatwork.com