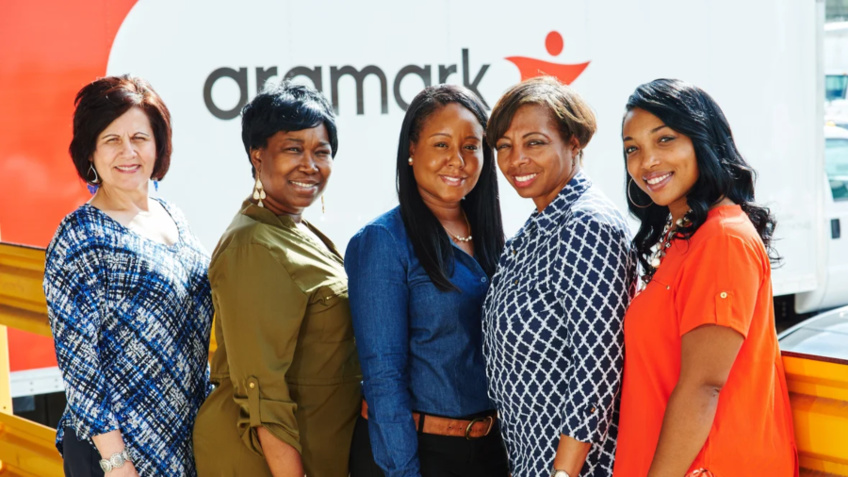 Aramark, a prominent provider of food, facilities, and uniform services across 19 countries worldwide, is all set to observe its 10th annual global day of service, namely Aramark Building Community Day (ABC Day), on April 27, Thursday. The event serves as a platform to bring together numerous volunteers from 13 nations who channel their time, energy, and expertise towards service projects within their local communities.

This ABC Day, the dedicated volunteers of Aramark will be actively involved in a range of initiatives, benefitting 140 community organizations across 13 countries, namely the United States, Argentina, Belgium, Canada, Chile, China, Czech Republic, Germany, Ireland, Mexico, Spain, South Korea, and the United Kingdom. To support these projects, Aramark extended grants to over 75 community service organizations. Additionally, Aramark will also organize "signature projects" in Philadelphia, Dallas, Denver, and Toronto, Canada, which will witness the enthusiastic participation of over 100 volunteers.

"Aramark Building Community Day is such an exceptional day because it brings out the best in all of us," said Jami Leveen, Vice President of Community Partnerships at Aramark.

"This ABC Day is particularly special because it's the culmination of 10 years of Aramark employees and leaders living our company's mission of doing great things for each other, our partners, our communities, and our planet. Over the last decade, we have made significant contributions to our communities, enhanced the Aramark employee experience, and fostered a meaningful organizational culture of service, and I couldn't be more proud."

Aramark is committed to promoting a healthy and equitable society by providing skill development and educational opportunities that drive economic independence, improving access to healthy food and nutrition education, and fostering connections and enhancing community environments. Every project that takes place on ABC Day will benefit the community in one of these ways.

Some examples of projects that will be undertaken on ABC Day include a community garden creation for seniors in Austin, Texas, which will provide them with an outdoor activity to connect and share for many seasons to come. In Belmont, Massachusetts, volunteers will rebuild an accessible green community space by constructing new garden beds, creating shade structures, and a children's garden. In Rome, Georgia and High Point, North Carolina, volunteers will host field days to promote health and wellness with local school students.

In Greenville, South Carolina, young adults facing mental health challenges will receive healthy eating promotion through a trip to the grocery store and a cooking demonstration. In Lexington, Kentucky, Aramark Collegiate Hospitality volunteers will create health and wellness kits for multiple local nonprofits, and they will partner with the Arbor Day Foundation for the third year in a row to support tree planting. In Rockville, Maryland, more than 100 volunteers will assemble comfort kits for foster children. Additionally, throughout the United States, volunteers from Aramark's employee resource groups (ERGs) will lead service projects benefiting diverse nonprofits.

Aramark's commitment to people is an integral part of its environmental, social, and corporate governance platform, Be Well. Do Well. The platform focuses on positively impacting people and the planet by providing access to opportunities that improve the well-being of employees, consumers, communities, and people in its supply chain. As part of this commitment, Aramark is proud to celebrate the 10th annual Global Day of Service, Aramark Building Community Day (ABC Day).

ABC Day projects will take place across the globe, including Toronto, Canada, where volunteers will revitalize a multimedia room and teen center, plant community and micro gardens, and create multiple murals to enhance and transform family program rooms. In Chile, volunteers will host a career workshop, culinary demonstration, upcycling project, and transform several community spaces, including a community garden and primary school courtyard. They will also install solar lighting in three local neighborhoods. In the United Kingdom, volunteers will create a teen center to provide a safe space for students to study, gather, and participate in after-school activities.

Since the first project in 2014, ABC Day has engaged nearly 55,000 Aramark employee volunteers and given back to almost 2 million community members. Over the years, volunteers have supported the communities where they live and work by hosting projects, planting community gardens, serving nearly 210,000 meals, and collecting more than 161,000 pounds of food. These efforts are a testament to Aramark's ongoing commitment to positively impact people and the planet.