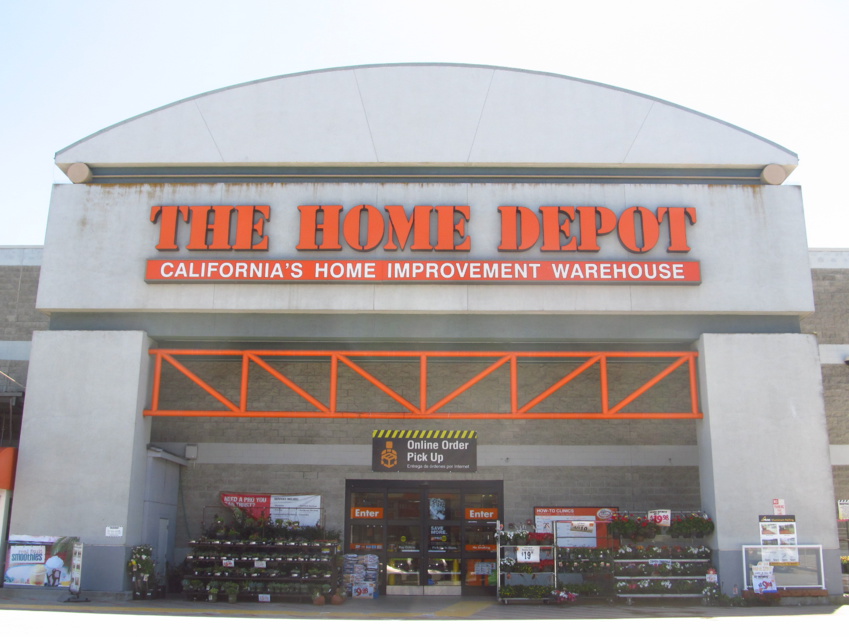 Reduced environmental impact is critical to The Home Depot's efforts to build a better business, workplace, and world. Ron Jarvis, The Home Depot's chief sustainability officer, has spent more than two decades driving sustainability improvements. He provides insights into our progress here.

ESG at The Home Depot
Many colleagues and business leaders throughout our organization! They take pride in continuously improving their departments and businesses in terms of ESG. Our leadership recognises that a successful environmental, social, and governance strategy cannot exist in isolation. A corporate ESG team is not solely responsible for this. Rather, our ESG strategy must reflect The Home Depot's core values and be integrated into all aspects of our business operations. It belongs to everyone.

Driving ESG progress at The Home Depot
Do The Right Thing is one of our eight core values, and it motivates our associates to find new ways for our organization to reduce its environmental impact. This is demonstrated by our packaging team, which seeks ways to reduce package footprints and use more sustainable materials for our private-label products. Another example is our associates who work to upcycle packaging waste in our stores and supply chain into new products such as Trex composite decking.

Helping clients with sustainability at their homes and businesses
Our Eco Actions program, which expands on our original Eco Options program, which we launched in 2007, assists our customers in undertaking more sustainable DIY projects and selecting greener products that can save water, energy, or are formulated to reduce certain chemicals. Products can earn this distinction only if manufacturers provide third-party verification of environmental claims that meet our programme's criteria. This programme also provides customers with green project ideas and advice, such as how to grow an organic garden.

Furthermore, we encourage our customers to recycle used compact fluorescent light bulbs and rechargeable batteries. We collected 1,162,800 pounds of recycled batteries in 2021, a 24% increase over 2014.

We also assist our customers in ways that may be less obvious to them. For example, we provide circularity-focused products such as our Home Depot-branded moving boxes, which are made from 100% post-consumer recycled paper fiber, and composite deck boards made from recycled plastic waste from our stores. We are making strides towards our goal of eliminating expanded polystyrene (EPS) foam and polyvinyl chloride (PVC) film from our private-brand product packaging by the end of 2023.

Customers who rent tools from us help to reduce the environmental impact of new product manufacturing. Another example: Since 2010, our stores' electricity consumption has been reduced by 50%, providing our customers with a less energy-intensive shopping environment.

Gaining a competitive edge in sustainability to drive business
We believe that good business decisions drive sustainability.

Examples include investments we've made to create the most efficient supply chain in home improvement. These investments have assisted us in reducing the number of trucks required and the distance travelled to deliver our products from our supplier to our customers, as well as lowering fuel emissions. Another example is our store investments, which included switching to LED lighting, which allowed us to reduce operating costs and electricity consumption.

We also believe that by collaborating with our suppliers to bring innovative and sustainable products to market, we can assist our customers in creating more environmentally friendly homes and workplaces. Our efforts to drive innovation are visible throughout the store, and we believe that this is a key differentiator in the market.

We also want sustainability to be the norm across our entire industry. We are encouraged when we see other retailers make bold moves and do innovative things that push all of us to do a better job of protecting the environment, and we hope that the innovation we bring through our operations and products inspires others to do the same.

Keep up with the most recent Home Depot news! Subscribe to our bi-weekly news update to receive the top Built from Scratch stories in your inbox.