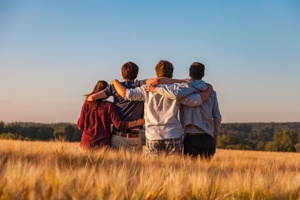 Dailycsr.com – 29 August 2018 – Scotiabank Mexico joined hands with "Comunidad y Ambiente Adonai" in a partnership to support the growth of fifty "young people in the northern region of Oaxaca".
This was achieved through remodelling their school as well as shelter, as it provided the students with "an enhanced place to learn and to live". This initiative was supported by over thirty volunteers from the Scotiabank. And the bank said:
"At Scotiabank we continue to promote the infinite potential of indigenous youth in Mexico".
There is a video on Youtube about this journey of Scotiabank. For viewing the same, kindly click on the link provided below:
https://www.youtube.com/watch?v=d-hvpW4O2Wo&feature=youtu.be
References:
3blmedia.com