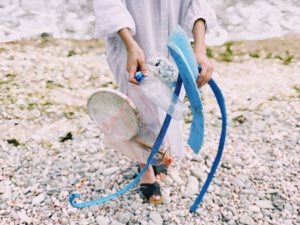 Dailycsr.com – 31 August 2020 – The entire value chain of waste management sector needs to come together in investment and innovation in order to find a solution for "our planet's plastic waste issues". Taking forward this effort, the "Alliance to End Plastic Waste" has partnered with "Plug and Play Tech Centre" based out of Silicon Valley. This partnership will attempt to facilitate "plastic waste" minimisation through innovation along with "recycling and recovering plastics" more easily as well as creating value from "post-use plastics".

The Alliance has got together with Plug and Play to launch "End Plastic Waste Innovation Platform" an online platform for connecting large companies such as Dow with "innovative startups in Silicon Valley and beyond". The said platform is the first one ever which hosts "six accelerator programs in three regional hubs". The accelerators support for start-ups help in early-stage whereby driving growth in companies with the help of "education, mentorship and financing".

Dow happens to be one of the founding members of the Alliance which extending its "support and expertise". In the words of Dow's Corporate Director for "Plastics Circular Economy", Mike Witt:
"Learning by doing is vital to the process of scaling ventures, and the point of accelerators is to speed along the life cycle of young, innovative companies to help them successfully build and grow".

The selected top start-ups from every region go through "incubation periods" lasting "between 90 to 180 days in each hub", wherein they get to access "resources and expertise" of Alliance members. At the end of every programme there is a "Demo Day".

The "End Plastic Waste Innovation Platform" aims to find out as well as cultivate "transformative approaches" towards "collecting and sorting waste, recycling and creating value from post-recycled plastics". Here are the names of the winning companies from all three regions, as mentioned by Dow:
"In Silicon Valley, 10 selected projects are participating in the accelerator program. The startups include companies such as Oceanworks, which connects the commercial demand for recycled plastics with trusted suppliers globally, and Litterati, which empowers people to crowd-source cleanups.
"In Paris, 11 startups from across Europe have been selected. Companies include The Great Bubble Barrier, which plans on using air bubbles to clear plastic from the oceans, and Greyparrot, which uses AI to sort waste at scale.
"In Singapore, the accelerator program began this summer".
While, the chief executive officer as well as the president of AEPW, Jacob Duer said:
"Innovation is at the core of the Alliance. This partnership has a unique approach to identifying and supporting startups and innovations across the globe to fundamentally transform current waste management practices through new recycling technologies and by creating value for recycled plastics".
For accessing the "2019 Sustainability Report" of Dow, kindly click on the link below:
https://corporate.dow.com/en-us/science-and-sustainability/reporting/sustainability-report-2019/
References:
3blmedia.com