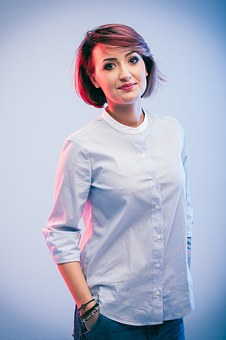 Dailycsr.com – 25 February 2017 – There has been an "undeniable" shift in the way company and consumer communication take place in this very year. One can easily observe that more and more brands choose to expand their commitments that moulds the values of the company, whereby promoting "acceptance" and "diversity".
Most of the time, the beauty sector can be singled out for its practice of overcoming stereotypes and encouraging creativity that is "inclusive", while encouraging consumers to "fearlessly express their true selves" breaking the barriers of "gender, race, or religion".
Likewise, last week, one of the "biggest names" of the beauty industry renovated their "stand" and came up with a plan for set a mark on fostering acceptance, whereby L'Oréal and the "Prince's Trust" have come together. The said partnership will be launching their campaign called "All Worth It".
It is an endeavour to pump in self-confidence in U.K's youth as one of the Prince's Trust's showed that "one in three young people" were unaware of self-worth as they did not "believe in themselves".
According to Ethical Performance:
"The program will consist of four modules that address issues such as body language, communication, employability and relationships, and an e-mentorship program that will help 10,000 young people by connecting them with e-mentors who can provide online advice and support. The 'All Worth It' initiative will also include a series of short films featuring Dame Helen Mirren, Cheryl Fernandez-Versini, Katie Piper, Marcus Butler, Louisa Johnson, and 10 other L'Oréal Paris ambassadors each sharing stories of their own journey to self-acceptance".
For further information kindly visit:
http://bit.ly/2lOlsdU
References:
ethicalperformance.com