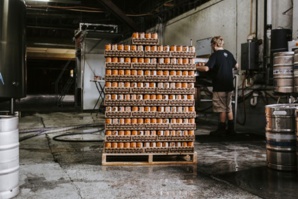 Dailycsr.com – 26 April 2019 – On April 22, 2019, the Albertsons Companies made an announcement to reveal that it has pledged to reduce a "broad plastic waste" as a measure to carry on sustainability in all aspects of the company, while the initial steps will begin at "extensive Own Brands portfolio".

Through this new commitment, the company moves towards circular economy in its packaging operations in "2,300" banner stores, including "Albertsons, Safeway, Vons, Jewel-Osco, Tom Thumb, Shaw's, Star Market, ACME Markets, Randalls" and Haggen.

Here is the packaging and plastics pledge taken by the company, as mentioned by the press release of Albertsons Companies:
"Achieve even greater sustainability of Own Brands product packaging by ensuring that 100% of packaging will be recyclable, reusable, or industrially compostable by 2025
"Decrease plastic usage, with an emphasis on single-use plastics
"Own Brands plastic packaging will include 20% recycled content by 2025
"Recycle operational (non-consumer facing) plastics for use in new retail, industrial and/or consumer items
"Provide clear recycling communications on Own Brands product packaging, including the use of QR Codes, by 2022. The company is working with How2Recycle to standardize its labeling system and improve the reliability, completeness, and transparency of recyclability claims.
"Source and share industry best practices with other members of the Sustainable Packaging Coalition, a 250-company collaborative of retailers, manufacturers, governments and educational institutions focused on strengthening and advancing the business case for sustainable packaging"
In the words of the president of "Own Brands", Geoff White:
"As we innovate and expand our Own Brand lines, we always keep the overall impact of packaging in mind and seek out ways to improve sustainability for each and every product. Our suppliers are strong partners in this effort and, in many cases, are leading the charge on reducing, reusing, and decreasing plastic content."
Furthermore, the company is on the final leg to complete its "innovative closed-loop" pilot programme for recycling which repurposes the corrugated boxes of the suppliers and reshape them into "new ones". On the other hand, the "Southern California Division" of the company has taken on board a vendor for recycling "#5 polypropylene crates that suppliers use to ship products".
Under the
New Plastics Economy Global Commitment
of the company, it has started various projects to reduce waste, while the "
crate recycling pilot
" is one such initiatives, led by the
Ellen MacArthur Foundation
.
For further information about the company's sustainable commitments, kindly view its "recent Sustainability Update" at the link given below:
https://www.albertsonscompanies.com/content/dam/minisite/albertsons-companies/albertsons-pdfs/AlbertsonsCompanies_SustainabilityUpdate_2018.pdf
References:
3blmedia.com