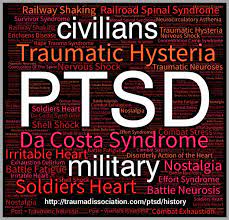 Alana Schreiber, a 27-year-old mother, recently shared her experience of living with a dynamic disability on social media. She describes how her symptoms can vary in intensity and unpredictability. On some days, she is able to dance with her baby to music, while on others, she struggles to even lift her infant son. Simple tasks such as grocery shopping and cooking can be manageable at times, but there are also days when she is unable to get out of bed and requires extended periods of rest. Alana explains that having a dynamic disability means that the severity of her symptoms can fluctuate from day to day or even hour to hour.

"Just because you see someone do something one day, doesn't mean they don't struggle with it at other times," she said.

In her post, Alana Schreiber highlights Disability Pride Month, but she regularly updates her followers on her health journey throughout the year. With a combined following of over 100,000 on Instagram and TikTok, she shares tips and tricks she has learned along the way, including how Walgreens helps her stay on track.

Despite experiencing health issues for most of her life, Alana only received concrete diagnoses a few years ago. As a child, she suffered from frequent constipation and unexplained allergic reactions. Chronic back and neck pain became a problem after she was involved in a car accident at the age of 12.

"I spent my childhood and adolescence feeling othered and different," she said.

Alana Schreiber's friends encouraged her to share her health journey on social media. When she did, she was surprised to find that many people were unaware of her conditions. She realized that there were many misconceptions about chronic illness, disability, and medical devices, and she wanted to change the way people thought about them. She also discovered an online community of people who understood what she was going through.

Sharing her health journey online has been a two-way street for Alana. She shares her experiences and the community offers her support and education. She has learned a lot about the disabled and illness communities and feels like she is becoming a better person.

One thing Alana has shared with her followers is how the Walgreens app has helped her manage her conditions. She uses the app's services, such as scheduling same-day delivery of her prescriptions and the medication reminder tool. The app's Pharmacy Chat feature even helped her discover that an over-the-counter medication was causing a reaction with one of her daily prescriptions.

Alana was feeling nauseous and vomiting and couldn't figure out what was wrong. On a whim, she decided to try Pharmacy Chat, a 24/7 online feature that allows patients to chat with a Walgreens pharmacy team member. After entering the medications she was taking, the expert told her that one of her medications, when mixed with ibuprofen, could cause vomiting. This saved her a call and a trip to her GI doctor.

What's next for Alana? She's moving from Seattle back to California, her home state. She's sure to update her followers on this soon. To those who are struggling, Alana says to keep going and find joy where you can. Living with a dynamic disability can be like riding a roller coaster - it has its ups and downs and can be confusing. But Alana encourages others to just try riding the ride.