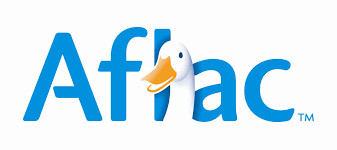 Aflac Incorporated, a leading provider of supplemental health insurance products in the United States, has improved its hospital insurance product to include income protection for mental health treatment while lowering the number of hospital confinement hours required to qualify for benefits. The improved product, dubbed "Aflac Choice," is intended to assist customers with costs associated with doctor visits, hospitalizations, and mental health treatment that are not covered by health insurance.

According to the National Alliance on Mental Illness, mental illness and/or substance use disorders account for one out of every eight emergency department visits by adults in the United States, and mood disorders are the leading cause of hospitalization for all Americans under the age of 45. 1 Furthermore, 24.7% of all adults with a mental health condition cited a lack of funds as a barrier to seeking treatment.

"Today many Americans face stress, anxiety, depression and other concerns that can lead to mental health challenges and hospitalization," said Keith Farley, senior vice president, Aflac Individual Voluntary Benefits.

"Amid rising health care costs, seeking appropriate and timely care can be costly, which only contributes to the burden for many who are facing a health crisis. Aflac Choice Hospital Insurance puts healing and recovery at the forefront so that Aflac policyholders can focus on getting better rather than worry about how to help close the gap between what their health care insurance does and doesn't cover."

Aflac Choice Hospital Insurance can help protect an employer's workforce's overall physical, financial, and mental health in addition to helping policyholders. Employees can tailor coverage to their specific needs and budgets, ensuring their employees have the protection they require whenever a health event occurs.

"Even with health insurance, an unplanned visit to the hospital may leave individuals and families with unpaid medical bills, which can be devastating to their financial and mental health," said Kim Rudeen, vice president, Aflac Product Development.

"When a hospital stay is necessary, our customers can experience peace of mind knowing that they'll have hospital coverage to help protect their financial well-being and worry a little less."
Expanded benefits for covered hospital confinements caused by common mental health conditions, including but not limited to schizophrenia, bipolar disorders, depressive disorders, anxiety disorders, eating disorders, post-traumatic stress disorder, substance and alcohol use disorders.

Policyholders' rates were not raised as a result of the expanded coverage.

Reduced the minimum number of hours required to qualify for hospital confinement from 23 to 18.

Optional riders to supplement income protection coverage.
To get more information on Aflac, click
here
.