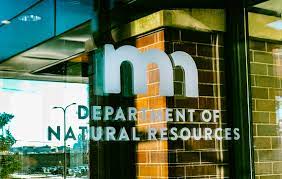 Hilary Franz, the Commissioner of Public Lands, recently shared insights on how the Department of Natural Resources is harnessing cutting-edge AI technology to combat wildfires at their inception. The technology and cameras, provided by Pano AI and supported by T-Mobile's (NASDAQ: TMUS) 5G network, have facilitated early detection and surveillance, yielding more detailed data on emerging wildfires.

The ongoing pilot project has installed nine state-of-the-art, 360-degree cameras across the state, with plans to set up three more by the summer of 2024. The visual information from these cameras, in conjunction with satellite data and other inputs processed through artificial intelligence, offers real-time wildfire detection and situational updates.

The use of cameras to instantly identify smoke and fire on the landscape and determine the exact location or trajectory of a fire greatly enhances DNR's capacity to dispatch resources to the scene and warn local communities of potential threats. This system has already proven effective in the initial response to several fires, including the Crater Creek fire in the NE Region.

"With wildfire every second counts," said Hilary Franz, Commissioner of Public Lands.

"Increased early detection through deploying technology like Pano AI means we can respond faster while fires are still small—saving lives and property while reducing costs -- which is crucial as wildfire seasons get longer and more challenging."

Pano AI stands as the premier technology provider in disaster readiness, offering a comprehensive solution for real-time wildfire detection. This system utilizes artificial intelligence to aid firefighting authorities in spotting and suppressing fires before they pose a significant risk. By leveraging the most recent advancements in hardware, AI, cloud software, and 5G connectivity, Pano AI equips firefighting agencies with immediate, actionable insights and situational awareness. This enables them to orchestrate a swift, informed response to wildfires before they intensify, thereby protecting people, communities, and the environment.

"We see Washington Department of Natural Resources as a national leader in adopting new technologies for wildfire mitigation," said Sonia Kastner, CEO and founder of Pano AI.

"This technology is designed to serve frontline responders by providing new tools that make fire fighting safer and help enable a more swift and effective response to new ignitions. Our partnership with T-Mobile has allowed us to better serve the State of Washington by integrating cutting edge 5G connectivity into our solution, which unlocks higher performance and enables cellular connectivity in ever more remote locations."

"We are honored to be working with Pano AI and the Washington State Department of Natural Resources to help fight the growing threat of wildfires in our home state," said John Saw, EVP and Chief Technology Officer at T-Mobile. "Our 5G network is built to support innovative and groundbreaking use cases like this, providing robust connectivity where it's needed most."

Apart from Pano AI cameras, the Department of Natural Resources is also employing a range of innovative technologies to combat wildfires. These include portable Starlink satellite packages, an enhanced radio repeater network compatible with smartphones, Cellular on Wheels (COWs) for extended cellular and WiFi coverage, and other tools to ensure seamless connectivity for firefighters and incident command management systems. The DNR is dedicated to leveraging cutting-edge technology to ensure the safety of firefighters and aid them in protecting lives, livelihoods, and property, while preventing wildfires from reaching catastrophic levels.