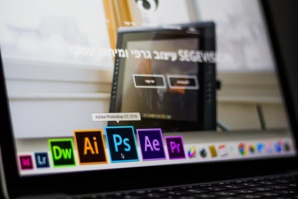 Dailycsr.com – 31 March 2020 – Adobe received recognition through "2020 Goodies People Power Award" for its employee empowerment as twenty one thousand of its global employees were given the opportunity to work together for bringing in a change which would address "some of the world's most pressing issues".
The company provides its employee with a platform wherein goodness of people is made an instrument as every new hired gets a grant of "$100" which they can donate to "a cause" they choose to support. Moreover, Abode also acts as a facilitator to engage people through its "employee-led Action Teams" all across the world.
Within a span of a year, the employees of Adobe donated nearly "$1.13 million worth of their time and talent" working either as volunteers or providing "non-profit board service". Moreover, the company also attempts to intensify its employees' efforts as it "offers donation matching and volunteer grants", whereby it has donated a "matching grants globally" of "$9.2 million".
Furthermore, Adobe also makes its employees' voice heard in causes that "receive grant funding in local communities". In the year of 2019, the People Magazine listed Adobe as the third company on the list of its "50 Companies that Care".
For further information, kindly click on the link given below:
https://insights.benevity.com/home-page/2020-corporate-goodness-awards?mkt_tok=eyJpIjoiTWprek1XWTFaR1ZoTUdJMCIsInQiOiJadFQwZ2hndzFnWnZDSFdocXZGNGt6dDFuVmIyZEpnaUxMdmdMd0dKTkdyUmdQcEh6aDR1U0VOY3Z5Ym9kdWhiTk16M2lOZ2ZYSDJybkptMEVsYU1DOWFsc2FQRTF6T0NqSWxlZlg3c0cwMzlta3EzK3pOZjZVVHVNbEJPZFRiZSJ9
References:
3blmedia.com