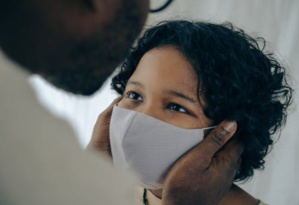 Dailycsr.com – 29 June 2020 – In February 2020, the Alexion Pharmaceuticals launched the Alexion Charitable Foundation, which has made an announcement about awarding "$1.1 million" initial grants in line with its "Rare Belonging® focus", which tries to promote "emotional well-being and educational opportunities" besides providing "relief for critical needs" to people who have been affected with any "rare disease".

The said grant were awarded to "two leading nonprofits", namely "NORD and Global Genes", both have made commitments towards helping the community with rare disease. Alexion's head of "Corporate Social Responsibility" as well as the president of the Alexion Charitable Foundation, Alex Schuman said:
"People living with rare diseases face many challenges on a daily basis. The global COVID-19 pandemic has created additional obstacles in managing their health and well-being. The Alexion Charitable Foundation is pleased to support the work of two disease-agnostic organizations with programs specifically focused on helping with the nonmedical challenges faced by the rare disease community in this time of great need."

NORD will use the grant to help in "COVID-19 Critical Relief Program" to help "people with rare diseases and their families" with financial challenges caused by the ongoing Covid-19 crisis. NORD will further provide grants to "qualifying individuals" who apply for "financial assistance". In the words of the "Director of Patient Services for NORD", Jill Pollander:
"NORD is delighted to be among the first recipients of the Alexion Charitable Foundation's Rare Belonging grants. The global coronavirus pandemic has significantly impacted the rare disease community in many ways, including economically. The support from the Alexion Charitable Foundation is expected to help more than 500 individuals with financial assistance for nonmedical needs such as rent or mortgage payments and emergency expenses."

While, the C.E.O of Global Genes, Kimberly Haugstad said:
"The pandemic has exacerbated longstanding challenges faced by the rare disease community. We've seen funds traditionally earmarked to support people with rare diseases diverted to address COVID-19 generally. The Rare Belonging grant will help fill these gaps and provide critical services like telehealth psychosocial counseling, special education and distance learning, home schooling tools and resources, and career counseling to more than 1,300 people."

Here are the things which will be initiated under the grants awarded to "NORD and Global Genes", as mentioned by the press release of Alexion Pharmaceuticals:
"Mental health counseling: Connecting the rare disease community with mental health professionals, supporting mental health tracks at conferences and related assistance.
"Education and job skills: Supporting funding for educational needs for children and young adults, and career reskilling for adults newly diagnosed with a rare disease.
"Transportation and accommodations: Providing funding for pressing needs.
"Critical needs: Providing financial assistance in times of critical need, such as natural disasters or significant, unplanned expenses".


References:
3blmedia.com