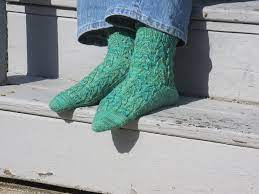 Have you ever been so taken aback by a statistic that you can't get it out of your head?

In 2011, David Heath discovered that socks were the most frequently requested item in homeless shelters. David couldn't stop thinking about the impact they had on people experiencing homelessness despite the fact that they were such a small and insignificant item. He started carrying extra pairs of socks with him while walking around New York City and giving them to strangers. While it was a minor outlay for him, it meant a great deal to these people, some of whom had resorted to wrapping their feet in plastic bags and banana peels.

Randy Goldberg, David's friend, and David wanted to do more. They began researching athletic sock technology and created two products: one for consumers looking for top-tier socks for athletic pursuits and one for a homeless person. This was the beginning of Bombas and their buy one, give one model.

Eleven years later, Bombas employs over 200 people, generates over $300 million in annual revenue, and has donated over 75 million new clothing items. We asked David Heath, CEO and Co-Founder of Bombas, to share how a desire to do good led to the creation of a multi-million-dollar company, how Bombas has evolved over time, and how it remains committed to helping the homeless.

Listen in for more information on:
Starting a business with the sole goal of making an impact.

Creating and sustaining partnerships

Allowing employees to drive innovation based on their interests.

Investigating new impact areas while remaining committed to a core focus.