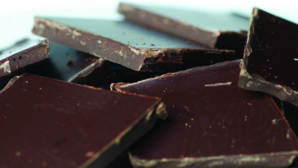 Dailycsr.com – 04 November 2015 – While cleaning a machine at the "Luxury food manufacturer Hotel Chocolat" a worker accidentally tore off his finger after it got caught in a machine cloth, following this very incident the manufacturer "has been prosecuted" by HSE.
The name of the unfortunate worker is, Piotr Podgorski, who as per the instruction given to him on the 16
th
of August 2014, went to "clean the tank of an enrobing machine". The said machine is used for coating confectionaries in chocolate so as to reassemble the same "for production".
However, he unfortunate one still "suffers from nightmares" when he recalls how "his cloth" got "entangled in the stirrer" as he was carrying out his orders. He was holding on to the cloth before it got entangled. Once the cloth got caught in the machine, it simultaneously "wrapped around his finger", causing his arm to twist, a finger to tear and a tendon to get stripped off.
The victim is still haunted by nightmares and has gone into depressions which prevented him from working more than "two months" after he met with this accident.
The case of Hotel Chocolat was taken up at the Peterborough Magistrate's Court whereby it was "pleaded guilty" for "breaching work equipment regulations and health and safety rules". Consequently, the company was fined a sum of "£52,000". Additionally, Hotel Chocolat is due to pay "£2,521 in cost" and "£200" as "victim surcharge". The findings of HSE confirm that the company had "failed" to identify the potential threat of the "rotating stirrer".
However, as per HSE inspector Roxanne Barker, this incident could have been prevented altogether, whereby Barker adds:
"The risks associated with rotating parts are well known and span many industries. The risk posed by the unguarded stirrer should have been obvious".
"The company should have put measures in place to prevent access to the dangerous parts of the machinery, not rely on the operator to isolate it."
References:
www.healthandsafetyatwork.com
www.foodmanufacture.co.uk