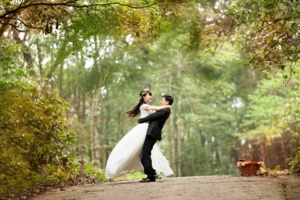 Dailycsr.com – 02 August 2016 – Healthcare Plastics Recycling Council reports about its recent initiative, wherein it got together with Beacon Converters and DuPont to launch an innovative creation in "Packaging Digest", whereby Bella the Bride is being displayed on a travelling exhibition. The said piece is a "wedding gown" designed and created by Nancy Judd who is an environmental educator as well as an artist.
The speciality of the said wedding gown is that it is made out of Tyvek that were discarded. The creation of Judd is meant to send out a message that will encourage people to nurture the habit of conserving the "reuse of healthcare plastics".
While Ethicalperformance informs:
"HPRC is a private technical coalition of industry peers across healthcare, recycling and waste management industries seeking to improve recyclability of plastic products within healthcare. HPRC is made up of brand leading and globally recognized members including Baxter, BD, Cardinal Health, DuPont, Eastman Chemical Company, Halyard Health, Johnson & Johnson, Medtronic, Ravago Manufacturing Americas and SABIC Innovative Plastics".
In order to avail more information about the company kindly visit:
www.hprc.org
Those who are interested in knowing more about HPRC's approach to Circular Economy, please click
here
.
References:
ethicalperformance.com