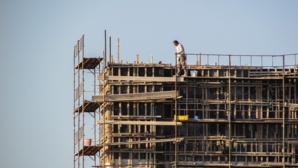 Dailycsr.com – 23 May 2016 – The Crown Court of Birmingham was told that the H2O Plumbing Services did not carry out proper "risk assessments". Moreover, the company also failed to issue a proper "method statement" to workers working on an apartment roof for "repairing the lift housings".
Unfortunately, during the work, a twenty five year old worker, Edward Beggs, who lays bricks for "Perry Barr-based firm", lost his life on the 10
th
October 2014. His death was caused when he slipped and lost his hold from "Westfield Hall" situated on "Hagley Road, Birmingham". Beggs was "chasing a piece of tarpaulin" in an area which was not designated as a safe "working area".
The firm was pleaded guilty under the "Section 2 of the Health and Safety at a Work Act". Moreover, H2O Plumbing Services also accepted its "failure" in fulfilling its duty of ensuring its employees' safety. In the word of the Honourable Mr Justice Timothy Holroyde:
"By (their) breach of duty the company caused the loss of one life but also immense harm to many other lives.
"The bereaved family are left to grieve for him and must have constant thoughts of what his life might have held for him if not ended by this terrible accident.
"I have well in mind the grief and understandable anger of the family."
The court was given a detailed explanation of how the firm did not conduct any risk assessment before the lift house repairing work began on top of a building that was fourteen metre high. HSE informs that:
"Workers on the site were said to be mixing mortar in a bath on the roof outside the designated working area. They were also apparently standing on trestles, which were higher than a safety fence erected around the edge of the building".
These risky practices, "adopted by Beggs and a colleague", were not pointed out nor were they corrected by company authorities who visited the site several times for over "three weeks", as they described Beggs as an "experienced" worker. On the day of fatal incident, Beggs along with his friend had winded up for that day, when a tarpaulin was flown away by a gust of wind. In an attempt to catch hold of the tarpaulin, Beggs "followed it for around five meters to the roof edge and, believing he was putting his foot on solid ground, slipped and fell to his death".
In the argument presented to the court, the company said that "Beggs should not have followed the tarpaulin into an unsafe area". However, the firm's stance was criticised by the court:
"It is a bit rich for the company who made no risk assessment at all to criticise a workman for failing to stop and carry out a risk assessment.
"He was trying to retrieve a tarpaulin that was at obvious risk of blowing off and risk causing who knows what difficulties at ground level."
In a statement, the defending party, Alison Jarratt, informed:
"The director and management are deeply sorry about this tragic accident. He was a highly regarded, valued and experience worker."
As per the court's order, the H2O Plumbing Services is subject to pay a fine of "£25,000".
References:
http://www.healthandsafetyatwork.com/