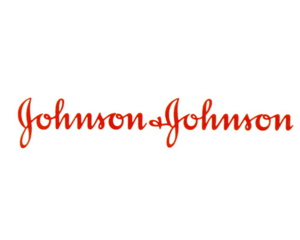 Dailycsr.com – 06 December 2018 – Shaun Mickus drives "innovative approaches" at Johnson & Johnson for leveraging the company's functions besides motivating for positive change outcomes at individual level along with strengthening the global communities in turn. Shaun, who is also a "point person" for the company's commitments towards UN SDG's, whereby he said:
"I joined many colleagues and peers in New York for the annual UN General Assembly. While the political will galvanized at the UN can feel far away from the incredibly important work on the ground, my mind was drawn to a different place – the boardroom. The toil and intention that designed our UN Sustainable Development Goals (SDG) Commitment in 2016 represents an integrated and determined approach to leverage our size and scale for global health and social impact. Or as we like to say, big for good. This determination is shared in boardrooms across the world, but as we get one more year into commitments, what can we say about action?"

This drive towards accountability, claims Shaun, is the drive for them to visit New York every year. As he added:
"This is certainly true for me as I think about how I approach my work at Johnson & Johnson".

At Johnson & Johnson progress made is celebrated while challenges are met head on which reflects through "reports and key performance indicators, or KPIs". In a bid to make the "world a healthier, more sustainable place", Shaun shares five ways in which he evaluates himself as a "changemaker":
"Transparency: Not only the right thing to do, but transparency is also often the most impactful way to meaningfully engage people. At the very core of Johnson & Johnson is Our Credo, our promise as a company to the patients and all others who use our products and services, to employees, to communities near and far, and to our shareholders. In CSR, how and to whom are we transparent? Our Health for Humanity Report includes a broad perspective on our global efforts, and is packaged to reach an intentionally diverse group of stakeholders – employees, investors, partners, NGOs, etc. – because we believe the more transparently we share, the more opportunities we create to learn.
Talent: At the core of our SDG reporting is a team of insightful and driven monitoring and evaluation (M&E) specialists. It is this team at J&J whom we rely on to define and uphold the disciplined approach we take to tracking indicators, collecting data, and mining insights. Fostering a data-driven approach with a people-first theory of change is how J&Jers are able to collaborate across the company to ensure we affect change.
"Humility: You've committed, you're partnering, you're measuring, you're reporting – but how often do you step back to ask what's working well? Most importantly, addressing what's not. Reporting on progress is a journey, and no one is going to get it right the first time. As leaders, adopting a humble and open mindset encourages teams and partners to hit pause and measure with intention.
"Collaboration: In each partnership, what we will achieve relies fundamentally on a shared commitment to measurement and playing to win for each other. Aligning on a shared approach to M&E is not a one-time activity; it is an essential, ongoing dialogue between partners and key stakeholders. This open and inclusive style to measurement has helped us fine-tune our programming for the benefit of everyone engaged, especially for the communities we seek to serve. Frequent assessments and open communication with our partners are pivotal to our work, and this has helped us to reach 15.5 million women and children and provide training for more than 165,000 health care workers, one fourth of our commitment to each community.
"Heart: At J&J, we believe we can profoundly change the trajectory of health for humanity by combining the heart, science, and ingenuity of our employees, our business, and our partners. This rings true for me every day. I've had many different experiences across the business over the past few decades, each one with a strong focus on patients and those on the front lines at the heart of delivering care. In my current role, I'm determined to see just how far we can take our SDG commitment to accelerate progress in addressing global disease challenges, essential surgery, health workforce development, women's and children's health, and environmental health. Lots of work ahead of us … and I'm all in!"


References:
3blmedia.com