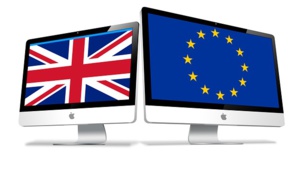 Dailycsr.com – 09 June 2016 – The sustainability and the environmental professionals from the "Institute of Environmental and Management Assessment" got together to carry out a new survey, whereby the results show that as many as eighty three percent of the subjects believe that UK based businesses have profited from the "European membership".
The poll consisting of almost "1,500 professionals" came with the result wherein seventy eight percent of the people who responded are of the opinion that "the UK is influential in the development of EU environment and climate policy", while another eighty two of them think that the UK gets "more international clout" as a member of the EU, made up of twenty eight countries, which in turn given the United Kingdom the "ability to exert greater international influence on environmental outcomes".
According to the member of IEMA, the UK will be exposed to a "more stable" policy-landscape, wherein the country will prove more "effective" in business as well as environmental related issues, while serving as "the medium to longer term". In the words of the "Chief Policy Advisor" at IEMA, Martin Baxter:
"Environment and sustainabilityprofessionals frequently cite policy certainty as being a key enabler of investment for long term improvement programmes. Whichever way the vote goes, it is crucial to maintain long-term policy stability and continuity in the areas of environment and climate change".
Moreover, the Ethicalperformance informs:
"Overall, 70% of respondents feel that the UK voting to leave the EU would have a negative effect on their organization, 10% a positive effect, and 20% no effect".
References:
http://www.ethicalperformance.com/