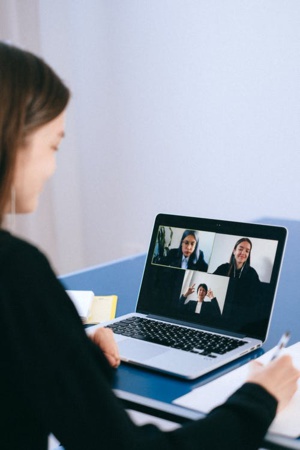 Dailycsr.com – 18 January 2021 – Even though the world has seen the end of "one of the most challenging years on record". However, normalcy has not been restored yet. As a result, corporate leaders, namely C.E.Os met virtually with "Joe Ucuzoglu, CEO, Deloitte US" in "Chief Executives for Corporate Purpose's© (CECP) CEO Virtual Roundtable Series".

The above mentioned closed roundtable looked into the evolution of "stakeholder capitalism" at the time of pandemic and attempted to stretch the path towards "collaborative partnerships between business and government" in order to effect "positive impact".

2021 brings with it a "sense of renewal and revitalization" while the participants' conversations brought in hope. The chief executive officers who attended the roundtable were also "a part of CECP's coalition" consisting of over twenty corporations that together represents "$11.2 trillion in annual revenue and $23 billion in societal investment".

Here is a list of key takeaways from the corporate leaders' conversation, as mentioned by CECP's press release:
"Transparently communicating with employees remains critical as CEOs strive to find the right balance of information and empathy in their messaging.
"Indications of a strong market over the next 4-6 months are present because of increased focus on employee well-being, vaccine roll-out, and accelerated technological advances forced by the pandemic, but continued divisiveness among communities may be the biggest hurdle for CEOs to overcome.
"With an incoming administration and a split in Congress, less economic volatility is expected, as well as increased focus on climate and a low-carbon future.
"How CEOs are handling the pandemic and approaching vaccinations".

In the words of the chief executive of Deloitte US, Joe Ucuzoglu:
"Back in April, business was in a phase of reactively making change out of necessity. Our clients are now looking to the future, accelerating their investments in digital transformation to thrive in a post-pandemic world. I'm optimistic about corporate performance with improving long-term fundamentals, but people are not yet feeling that in their daily lives. Business leaders must provide a bridge to help their people get through the next several months, including an intense focus on mental health and support for those with childcare responsibilities."

While, CECP's chief executive, Daryl Brewster said:
"Reflecting on the hardships of the last 10 months, corporate purpose is more critical than ever. Our conversations today about long-term capitalism are critical first steps in reinvigorating our country, communities, and companies. Joe's leadership in driving long-term business success through positive social impact at Deloitte offers us all a blueprint for how companies can co-steer towards a sustainable recovery."


References:
3blmedia.com